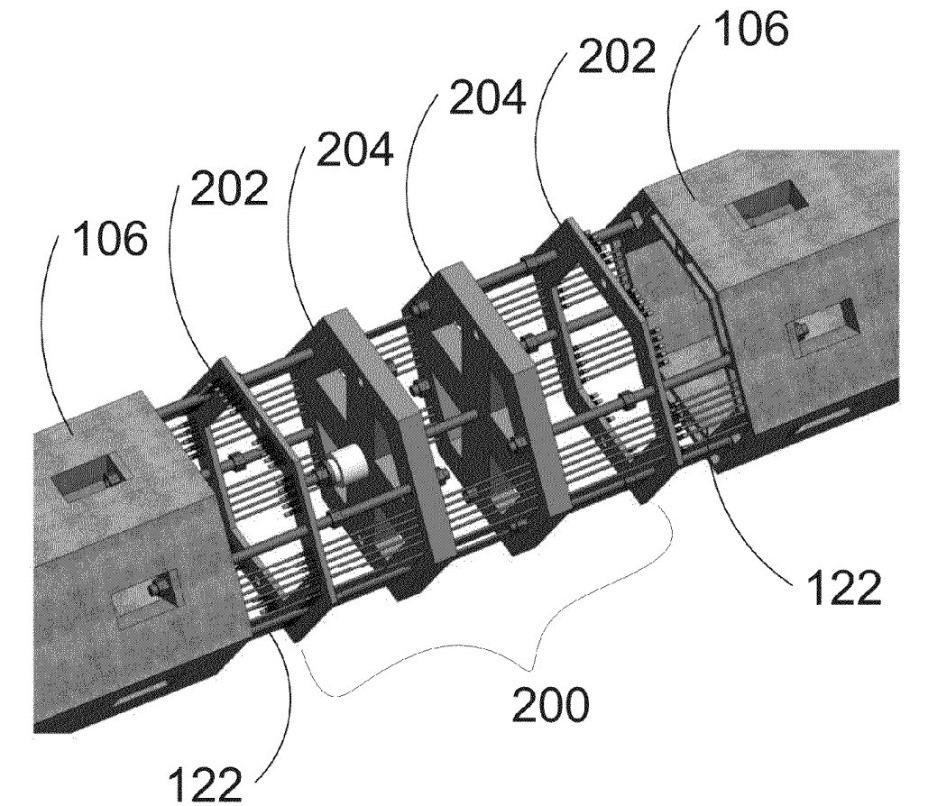 The U.S. Patent Office has recently issued, in March of 2016, Patent Number 9,290,959 to inventors Maher Tadros, Chuanbing Sun, and assignee e.construct.USA, LLC on a novel system of site-cast coupled precast pretensioned concrete wind towers.
This innovative wind tower system features a plurality of vertically stackable modular units (see figures below). Each modular unit consists of three hexagonal precast prestressed concrete columns and three precast concrete panels that are connected to the columns. The three-panel and three-column sub-assembly forms a stable and strong equilateral triangular module. Up to eight 40 ft tall modules can be stacked up to create a tower up to 320 ft tall. Highlights of the system include the following:
• Use of a unique pretensioned bolted column system for columns.
• All columns are identical in size.
• Conventional reinforced precast panels.
• Possible to precast and prestress all elements at the tower site.
• No need for post-tensioning for erection or for final loads.
• No need for joint grouting during erection.
• No welding for erection or for final loads. No fatigue concern!
• Piece weight less than 90 tons.
• Tower height up to 320 feet.
• Tower profile optimized to look like a tree trunk.
See more details using the link below:
http://www.uspto.gov/web/patents/patog/week12/OG/html/1424-4/US09290959-20160322.html